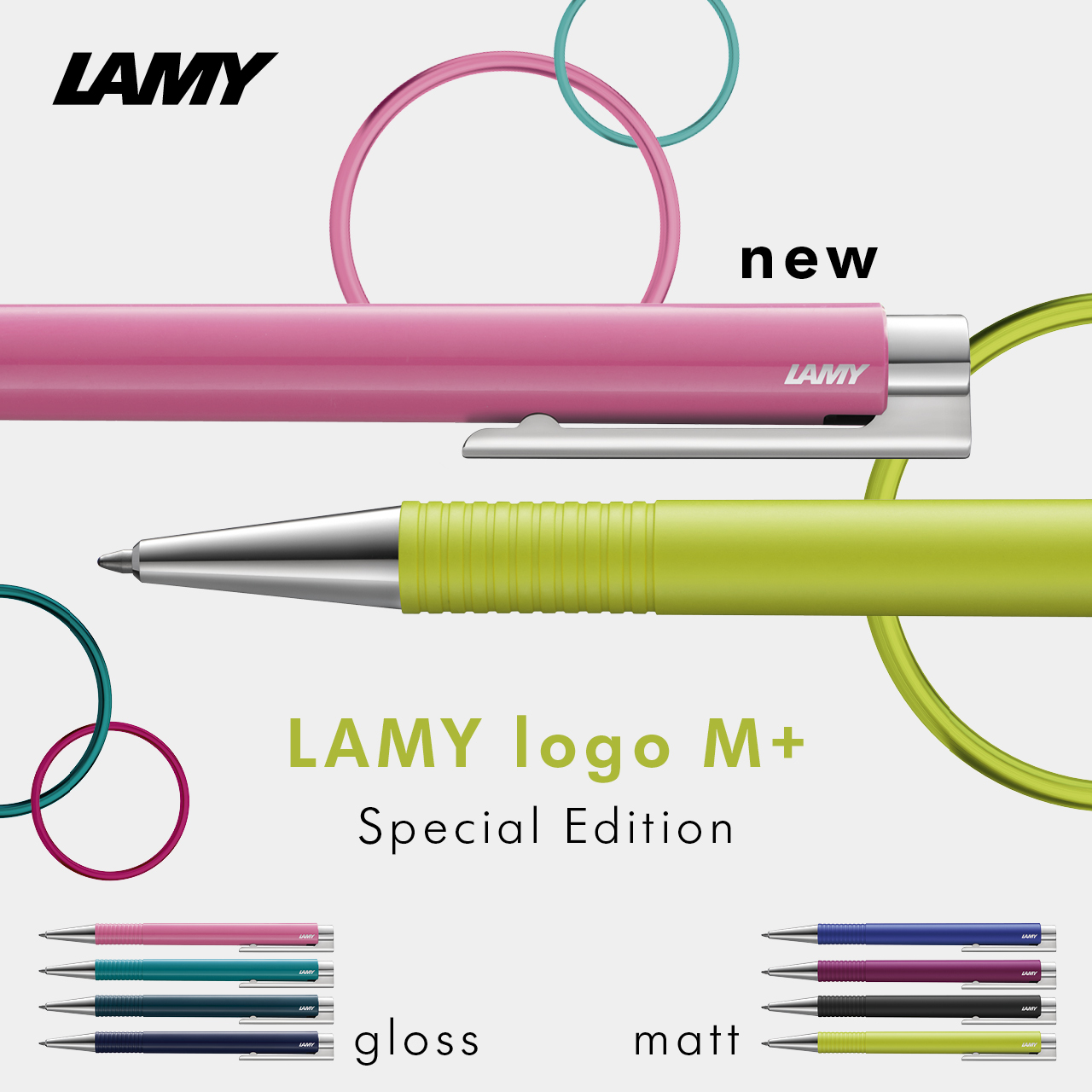 10 9 月

2020 LAMY LOGO M+ 限量 204 原子筆 八色 全新上市
LAMY LOGO M+ 2020 special edition
It's time for a colour update on our super reliable LAMY logo M+ ballpoint pen!
Now available as special edition in eight trendy colours!
2020 LAMY 204 LOGO M+ 滿滿的8種色彩,兩種不同材質的筆身,官方網站搶先上市…….
LOGO 連環系列 204  原子筆  限量2020強化塑膠筆身搭配高靈活度金屬筆夾,金屬筆尖,使用M16原子筆蕊。
亮面強化塑膠筆身:土耳其藍/夜光藍/玫瑰粉/森綠藍
霧面軟膠包覆筆身:黑莓色/時尚黑/青檸光/天空藍
A reliable companion.
Clear form, great diversity.
Its timeless design and high level of functionality makes this pen a reliable companion in any and every writing situation. With spring-loaded steel or plastic clip. Push mechanism with integrated clip/push-button unit.Now as a Special Edition in 8 new colors and in two surface variants: Four high-gloss color nuances and four matt tones with a soft-touch surface.